Now is the BEST time to do that dreaded "back to school" shopping because, well…SALES! And, laptops are no exception! Most of us are not normally geared to shop for a laptop as a pre-school purchase, but due to the Covid-19 pandemic, it's almost an essential for kids of all ages. Whether you are going to homeschool or enroll your child in their district's distance learning program, the need for a laptop that is kid-friendly and safe is going to have to be checked off your list, like it or not.
But, buying a laptop for a kid can be a tricky thing.
On the one hand, today's youngest generations are "naturals" when it comes to technology. Many kids live in cyberspace for a great deal of their life, for better or worse. Elements like media creation, ability to game, interactive multimedia (and maybe even VR), as well as more basic usages like school and communication are all important.
On the other hand, you don't want your kid to have unbridled access to everything a computer can offer you. You want to be able to protect your kid from sites you don't want them to see, from spending too much time online, and from falling prey to some form of malware or computer virus.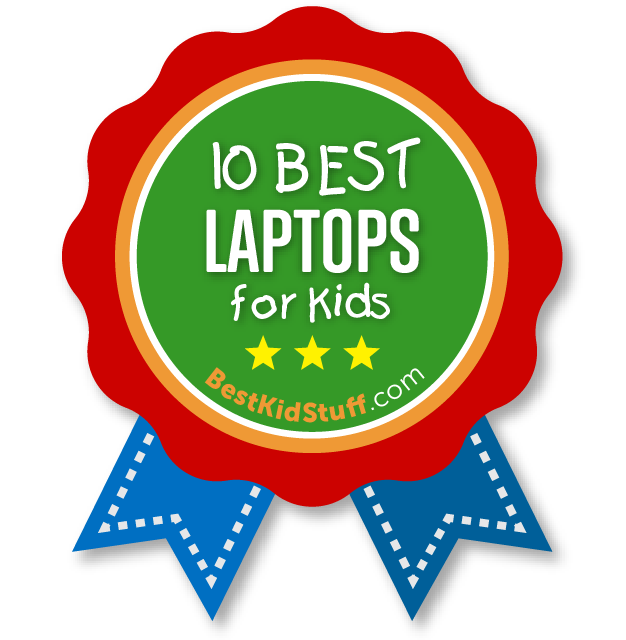 A third tricky element is the longevity of your choice. Some brands of computers are known for just working for a few years, while others can last the better part of a decade. What your kid will need in a laptop will also change considerably as they grow. And they are kids, so you'll want something that can survive being dropped or spilled on once or twice (or that isn't that expensive to replace if it is).
We've considered all of those elements when constructing our ranking. And have tried to err on the side of presenting a varied display of some of the "best" laptops for kids. After all, the laptop that will be best for your kid will depend a great deal on their interests, their age, and what they'll be using the laptop for.
Check out our "Things to Consider" Section
Our Methodology included the following elements:
Cost (1/5): While this will certainly depend on the options you choose, we've ranked all the laptops we've considered by their current best price for the specs we specify in our write up.
Durability (1/5): You can always get a protection plan. But what we're looking for here is the general sturdiness of the build, features that support sturdiness, as well as reviews regarding how sturdy the laptop is.
Design (1/5): We're talking both looks and functionality here. 2-in-1 devices that can become tablets, as well as particularly sleek or stylized laptops scored higher in this metric.
Gaming and Media Creation (1/5): We looked at both raw computing power, graphics abilities, sound, and screen size as well as limitations that may come with having a given operating system.
Security and Parental Controls (1/5): We looked at built-in functionality that supports parental controls, the range of ways in which a kid could mistakenly "mess up" a computer, as well as operating systems that are generally more or less secure.